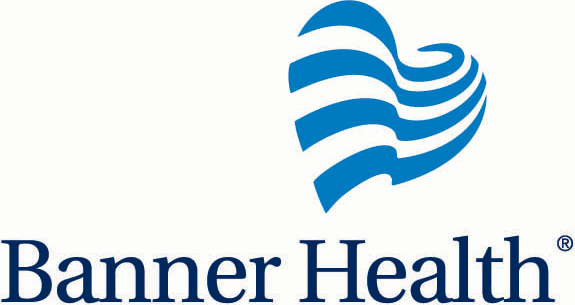 Job Information
Banner Health

Ambulatory Referral Specialist

in

Tucson

,

Arizona
Primary City/State:
Tucson, Arizona
Department Name:
Prior Auth/Refer Svcs-Clinic
Work Shift:
Day
Job Category:
General Operations and Culinary Services
University Medical Group Join our nonprofit faculty practice plan associated with the University of Arizona Colleges of Medicine in Phoenix and Tucson. Our 800-plus clinicians provide primary and specialty care to patients at highly ranked Banner - University Medical Centers and dozens of clinics while providing mentorship to more than 700 residents and fellows. Our practice values and encourages the three-part mission of academic medicine: research, teaching and excellent patient care.
POSITION SUMMARY
This position is responsible for coordinating referral orders for a continuation of treatment, such as specialty services and diagnostic testing within a multispecialty practice. This position provides all pertinent clinical information needed for the payor authorization and the facility or specialist prior to the services being rendered. The position acts as a liaison between the patient and the specialty area by navigating the appointment process, and ensuring that proper authorization(s) are obtained for the appointment, to provide a seamless experience for our patients. This position is responsible for tracking and managing all referrals with the intention and outcome to close any patient care gaps, along with providing documentation to promote team awareness.
CORE FUNCTIONS
Schedules and/or coordinates the scheduling of appointments for incoming referrals to assigned specialty physician services and/or diagnostic testing per provider request and communicates with the patient on a timely basis for all scheduling requirements.

Schedules and/or coordinates the scheduling and authorizations for provider pre-planned in office procedures ordered by assigned specialty(ies).

Acts as a liaison between patients, providers, departments and staff members for patients' referral and follow up needs. Provides prompt and professional service for the patients by assisting in educating patient/family and assisting patients with external resources when needed.

Collaborates with providers and departments of assigned specialty(ies) to determine all CPT Codes provider will need authorized before appointment.

Provides all pertinent clinical information needed for the payor authorization, the facility or specialist prior to the services being rendered by verifying coverage, obtaining authorization and communicating with receiving facilities for incoming referrals as well as pre-planned in office procedures.

Reviews upcoming provider schedules to ensure all appointments have appropriate referral and authorizations required for anticipated visits and procedures.

Applies knowledge of medical terminology, ICD-10 and CPT Codes and maintains up to date knowledge of insurance environment. Utilizes internal and external resources to seek knowledge about regulations regarding various payor sources.

Collaborates with outside referral sources and other community resources. Maintains an updated list of community resources and networks with colleagues to develop additional referral sources.

This position has frequent communications with patients, physicians, staff, departments and third-party payers. The position must work with and understand the concepts of managed health care and be able to prioritize tasks within established guidelines with minimal supervision.
Performs all functions according to established policies, procedures, regulatory and accreditation requirements, as well as applicable professional standards. Provides all customers of Banner Health with an excellent service experience by consistently demonstrating our core and leader behaviors each and every day.
NOTE: The core functions are intended to describe the general content of and requirements of this position and are not intended to be an exhaustive statement of duties. Specific tasks or responsibilities will be documented as outlined by the incumbent's immediate manager.
SUPERVISORY RESPONSIBILITIES
DIRECTLY REPORTING
None
MATRIX OR INDIRECT REPORTING
None
TYPE OF SUPERVISORY RESPONSIBILITIES
N/A
Banner Health Leadership will strive to uphold the mission, values, and purpose of the organization. They will serve as role models for staff and act in a people-centered, service excellence-focused, and results-oriented manner.
PHYSICAL DEMANDS/ENVIRONMENT FACTORS
OE - Typical Office Environment: (Accountant, Administrative Assistant, Consultant, Program Manager)
Requires extensive sitting with periodic standing and walking.
May be required to lift up to 20 pounds.
Requires significant use of personal computer, phone and general office equipment.
Needs adequate visual acuity, ability to grasp and handle objects.
Needs ability to communicate effectively through reading, writing, and speaking in person or on telephone.
May require off-site travel
MINIMUM QUALIFICATIONS
High school diploma/GED or equivalent working knowledge.
Requires knowledge of medical terminology, ICD-10, CPT Codes and a broad understanding of all common insurance and payor types and authorization requirements, normally acquired over a two or more years of work experience in the healthcare field. Strong knowledge in the use of common office software, word processing, spreadsheet, EMR software are required. Requires the ability to manage multiple tasks simultaneously with minimal supervision and to work independently. Requires strong interpersonal, oral, and written communication skills to effectively interact with a wide range of audiences. Knowledge of HIPAA regulations. Strong customer service focus and willingness to problem solve.
PREFERRED QUALIFICATIONS
Previous knowledge of managed care concepts. Working knowledge of medical terminology and ICD-10and CPT codes.
Additional related education and/or experience preferred.
DATE APPROVED 06/17/2018
Banner Health complies with applicable federal and state laws and does not discriminate based on race, color, national origin, religion, sex, sexual orientation, gender identity or expression, age, or disability.