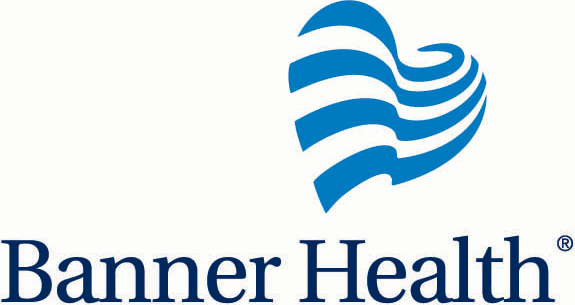 Job Information
Banner Health

Medical Assistant Reg Rep Peds Endocrinology Clinic

in

Mesa

,

Arizona
Primary City/State:
Mesa, Arizona
Department Name:
CCMC Pediatric Endocrinology
Work Shift:
Day
Job Category:
Clinical Care
*$1,000 Sign-On Bonus for Medical Assistants*
The future is full of possibilities. At Banner Health, we're excited about what the future holds for health care. That's why we're changing the industry to make the experience the best it can be. Our team has come together with the common goal: Make health care easier, so life can be better. The future of health care starts here. If you're ready to change lives, we want to hear from you. Apply today.
The Cardon Children's Pediatric Endocrinology Center takes great care of our patients because we have a great physicians who truly care for our patients, and an engaged staff that makes it happen every day for our patients. Going the extra mile is the minimum for us. The Cardon Children's Pediatric Endocrinology Center take a simple approach to health care, the better we care for our co-workers and staff, the better care we can provide to our patients. If you are looking to be challenged, work with a large team that is focused on getting the absolute best results for patients, The Cardon Children's Pediatric Endocrinology Center is just the place to start or continue your journey in healthcare.
Responsibilities/Duties: As a Medical Assistant/Registration Rep Rooming patients, taking vitals, call back for results, ordering of medications, restocking medical supplies, injections, A1c test, download of Diabetic meters and insulin pump data. You will also be cross utilized to support the front office by checking patients in and out of the clinic, verifying insurance, scheduling appointments and much more. Our Medical Assistant Registration Reps are a vital part of our team. You will work alongside 2 other MA's and 3 Pediatric Endocrinologists and 2 Nurse Practitioners.
Schedule : Mon - Friday - 8:00AM-5:00PM or 8:30AM-5:30PM with an hour lunch (No weekends or Holidays!)
Location : Banner Peds Endo Clinic - 1450 S Dobson Rd. Ste B221, Mesa AZ 85202.
Clinic Hours: Monday-Thursdays 7am-7pm, Friday 7am-5pm, Saturdays from 8am-1pm.
**Uncertified Medical Assistants will be considered and will have 12 months to become nationally certified once employment begins. Uncertified Medical Assistants will have access to Medical Assistant certification study material and Banner will pay for the cost of certification. A passing score would result in a pay increase due to an MA's newly certified status.
Banner is also committed to your future and invested in furthering your education. Medical Assistants have the opportunity to move up the Medical Assistant career ladder or sign up for tuition assistance to further advance their career. From PTR, to RN, there are endless opportunities at Banner Health. Ask your recruiter for additional details to learn more.**
*$1,000 Sign-On Bonus for Medical Assistants*
At Banner Medical Group, you''ll have the opportunity to perform a critical role in the community where you practice. Banner Medical Group provides both primary and specialty care throughout the communities in which Banner Health operates. We do this in a variety of settings - from smaller group practices like our Banner Health Clinics in Colorado and Wyoming, to large multi-specialty Banner Health Centers in the metropolitan Phoenix area. We currently have more than 1,000 physicians and more than 3,500 total employees in our group and are seeking others to enhance our ability to deliver our nonprofit mission of providing excellent patient care.
POSITION SUMMARY
This position is responsible for performing secretarial, reception, medical assisting and initial patient needs assessment functions. Provides outstanding customer service and ensures a smooth patient flow process by providing services in admissions, financial counseling, billing, scheduling patients, paperwork completion, explanation of procedures, making of appointments, and conducts registration. Explains and obtains signatures on forms such as registration, medical history, Conditions of Admission, Financial Agreement, Advance Directive, and Hospital Grievance policy. Receives referrals from physicians, obtains authorizations and calls insurance plans for verifications. At time of service is able to receipt cash and record accurately as well as enter charges and perform charge reconciliation. Also assists clinicians in providing medical care and in office testing as well as implementing and evaluating direct patient care. Utilizes special knowledge, judgment and skills necessary to provide appropriate patient care.
CORE FUNCTIONS
Performs registration processes, verifies insurance coverage and obtains authorization notification. Accurately documents information and performs data-entry to ensure maximum reimbursement. Obtains necessary signatures specific to patients' insurance plan. Calculates patient liability according to verification of insurance benefits. Collects deposits and co-payments. Provides financial counseling for patients and their families by explaining financial policies and providing available resources for alternative payment arrangements. Assists patients and their families with completing financial documents when appropriate.

Serves as a liaison between the patient, billing department, and payor to enhance account receivables, resolve outstanding issues and/or patient concerns. Enters charges for services delivered and does daily charge reconciliation in a timely and accurate manner. Balances cash drawer at the beginning and end of the day and prepares daily bank deposit with necessary paperwork faxed to PBO. Adheres to all billing procedures including preparation of Medicare billing at the end of the month within specific timelines.

Responsible for scheduling of patients, families, procedures, and physician appointments. Assists in scheduling routine appointments within the medical practice(s) and external practices as necessary. Assists in obtaining pre-certification, referrals, authorizations, and other medical testing except for ordering prescription refills. Responsible for communicating test results to patient. Acts as a resource to clinician in order to provide optimal patient care.

Optimizes patient flow by using effective customer service communication skills utilizing kindness, tact and courtesy to ensure positive patient response to service. Demonstrates proactive interpersonal communications skills when relating to internal and external customers. Uses discretion and is attentive to issues of customer confidentiality. Demonstrates skills in pro-active resolution and attempts to resolve scheduling conflicts.

Provides support to include, answering the phones, returning phone messages, pick-up/prioritizing/distributing mail, completing purchase requests, ordering supplies/forms, coordinating/scheduling meetings, maintaining and re-stocking exam rooms and lobby. Monitors inventory including medication/injectables and immunizations, i.e., expired medications, recalls and patient tracking. Responsible for the medical records for the assigned area. Ensures medical records are pulled and ready daily. Initiates obtaining needed records from hospitals, practices, and other ancillary departments. Follows guidelines and assists in developing procedures to ensure that medical records are in compliance with all state and federal laws.

Prepares patient for exam and treatment by taking and recording vitals signs, symptoms, medication list, symptoms and other necessary measurements and recording chief complaint. Reports condition of patient which may be indicative of changes of the patient's condition to the clinician. Assists providers with exams and minor office procedures and acts as a chaperon if needed.

Performs office-based testing and treatments related to patient care under supervision of a clinician. Performs and records daily/monthly quality control on all office based testing and treatment. Maintains a log book of results and lot numbers. Collects and prepares specimens for laboratory testing including phlebotomy. Uses universal blood and body fluid precautions at all times and personal protective equipment as needed.

Maintains a clean, functional environment including cleaning and disinfection of equipment, exam rooms and storage areas. Disinfects equipment and instruments using appropriate solutions following sterilization procedures through Materials Management. Follow's manufacturer's recommendations and OSHA guidelines of handling hazardous substances. Performs and records daily/monthly quality control on all equipment.

This position works under the direct supervision of the providers, following established procedures. Uses established knowledge and problem-solving skills with to work independently in a fast paced, multi-task environment. Responsibility for ensuring efficient coordination of billing processes, financial counseling, client scheduling, maintaining and handling of documentation, and patient flow. Interacts with all levels of staff internal and external, including patients and their families, physician offices, third party payors, vendors, clinical staff, ancillary staff, therapist, nurses and case managers. Also interacts with physician in order to report and ask for or clarify information. Prioritizes data from multiple sources to provide support for the response of the patient and family in changes in health status. Primary responsibility is to main department assigned, however cross-over and assistance to other departments is required.
MINIMUM QUALIFICATIONS
High school diploma/GED or equivalent working knowledge. Must be a graduate of an Accredited Medical Assisting Program and/or Certified Medical Assistant with experiential training in medical front office and insurance billing procedures. Completion of an approved medical assistant training program as defined by state regulations.
An Uncertified Medical Assistant will be placed in this position up to, but no more than 12 months from date of hire in order to obtain certification. Certification must be completed from one of the following agencies: Active Medical Assistant certification such as: Registered Medical Assistant (RMA) and proof of current membership from American Medical Technologists (AMT) or Certified Medical Assistant (CMA) with proof of current membership from American Association of Medical Assistants (AAMA) Certified Clinical Medical Assistant (CCMA) with proof of current membership from National Health Career Association (NHA) (Test administered after 7/1/2017 only) National Certified Medical Assistant (NCMA) with proof of current membership from National Certified Competency Testing (NCCT).
Certification for BLS is required.
Requires the ability to perform basic math functions and to assemble data into reports using spreadsheet programs. Must have the ability to handle confidential information and sensitive issues. Must be able to work under minimal supervision and make independent decisions using good judgment.
Requires excellent communication, human relations, attention to detail and organizational skills. Requires the ability to multi-task activities. Must be able to communicate effectively to various ethnic and cultural backgrounds obtaining necessary resources when language barriers present. Requires the ability to perform efficiently with some analytical/problem solving skills.
Must be able to work effectively with common office software and medical records software.
PREFERRED QUALIFICATIONS
One to two years of experience working with patient flow and/or similar medical office work preferred. Previous medical assisting experience in a healthcare setting preferred.
Additional related education and/or experience preferred.
EOE/Female/Minority/Disability/Veterans
Our organization supports a drug-free work environment.
Privacy Policy
EOE/Female/Minority/Disability/Veterans
Banner Health supports a drug-free work environment.
Banner Health complies with applicable federal and state laws and does not discriminate based on race, color, national origin, religion, sex, sexual orientation, gender identity or expression, age, or disability