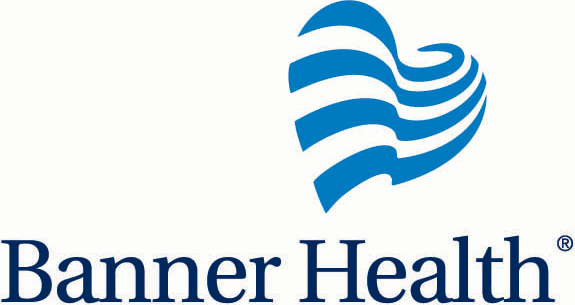 Job Information
Banner Health

Paramedic Emergency Department

in

Casa Grande

,

Arizona
Primary City/State:
Casa Grande, Arizona
Department Name:
Emergency Ctr-Hosp
Work Shift:
Day
Job Category:
Clinical Care
Help move health care into the future. At Banner Health we are changing health care to make the experience the best it can be. If that sounds like something you want to be part of, apply today.
The Emergency Department at Banner Casa Grande Medical Center serves the city of Casa Grande and the surrounding rural areas. With 26 beds we see approximately 40,000 patients annually. The ED serves as a base station, providing medical direction to more than 12 emergency medical service providers in Pinal County. An AirEvac helicopter is based at the Banner Casa Grande campus. Our multidisciplinary team of Nurse Managers, Registered Nurses, Paramedics, ED Technicians, Case Management, Social Workers, Physicians, Advanced Practice Providers, and Pharmacy who are all dedicated to providing the highest quality of care possible to our patients.
We are looking for a Paramedic who can help lead a team of patient care professionals working in a fast-paced environment. You will have the opportunity to use your experience and skills in a well diverse population.
Must have active Paramedic certification with the state of Arizona and also have active BLS/ACLS/PALS certifications.
These are full time (36 hours/week) positions.
Shifts available currently: 7A-7:30P and 12P-12:30A
Weekend rotations are required in this role. Enjoy a flat rate $1/hour weekend shift differential and an 18%-night shift differential when applicable.
Banner Casa Grande Medical Center is a 150+ bed acute-care hospital located midway between Phoenix and Tucson, Ariz. The communities around Banner Casa Grande are experiencing significant growth and our hospital is growing with it. In the past five years, a $25 million expansion was completed. Departmental renovations and updates are ongoing, the newest addition being our Interventional Cardiology program. As the newest addition to Banner Health, one of the largest nonprofit health systems in the country, you'll have access to a vast network of colleagues and expanded access to career opportunities.
POSITION SUMMARY
This position is responsible for performing patient assessments, treatments, and medications within scope of training. Position receives general supervision from RN, APN, PA, or Physician in providing patient care.
CORE FUNCTIONS
Evaluates acuity level of patients and insures appropriate matching of patients care needs to unit and hospital resources. Demonstrates the ability to assess data reflective of the patient's status and interpret the appropriate information needed to identify each patient's requirements relative to their specific needs.

Performs basic patient care appropriately within scope of training: positioning, transportation, phlebotomy, ECGs, splinting, maintenance of spinal precautions. Administers or monitors medications when indicated and as ordered by a physician. Such medications are limited to those approved for administration and/or monitoring by a paramedic in the State of practice. Assists patient in transfer using proper body mechanics and transfer techniques. Starts peripheral intravenous lines, including external jugular lines, initiates infusion, and maintains and adjusts fluid administration per physician order.

Performs cardio-vascular monitoring and management within scope of training.

Performs invasive and non-invasive airway management within scope of training examples: oxygen administration, tracheal suctioning, assisted ventilation, positioning, end-tidal CO2 and pulse-ox monitoring.

Monitors (does not initiate) the infusion of blood and blood products for rate and patient response.

Actively participates in the resuscitation of critical patients as assigned. Observes and monitors patients through the diagnostic phase of treatment.

Recognizes changes in patient status that requires notification of charge or primary nurse and physician. Keeps ED charge or primary nurse informed of patient status and current activities. Alerts responsible physician to changes in patient status. Documents assessment and reassessments within unit guidelines on appropriate documentation forms. Documents the incorporation of assessment findings and appropriate standards statement to support desired Patient Outcomes. Documents patient progress toward outcomes and responses to interventions / therapeutic modalities example: Response to pain medication. Documents the discharge plan of care and services consulted during patient visit.

Provides leadership in the development and evaluation of the unit orientation and preceptor program. Actively promotes the development of clinical and professional skills of staff members by role modeling, teaching and validating competencies. Maintain a safe environment for patients and co-workers.

Works independently to provide excellent patient care. Internal customers include patients, ED leadership, clinical personnel, nursing staff, and physicians. External customers may include patient family members and ambulance agencies.
MINIMUM QUALIFICATIONS
Current paramedic certification or licensure in state of practice is required, and current BLS, ACLS and PALS certifications are required.
Demonstrates the knowledge and skills necessary to provide care within the established scope of practice. Knowledge and skills necessary to provide care appropriate to the age of the patients served. Ability to assess data reflective of the patient's status and interpret the appropriate information needed to identify each patient's requirements relative to their age specific needs. Knowledge of and adherence to appropriate infection control policies and procedures.
PREFERRED QUALIFICATIONS
Additional related education and/or experience preferred.
EOE/Female/Minority/Disability/Veterans (https://www.bannerhealth.com/careers/eeo)
Our organization supports a drug-free work environment.
Privacy Policy (https://www.bannerhealth.com/about/legal-notices/privacy)
EOE/Female/Minority/Disability/Veterans
Banner Health supports a drug-free work environment.
Banner Health complies with applicable federal and state laws and does not discriminate based on race, color, national origin, religion, sex, sexual orientation, gender identity or expression, age, or disability